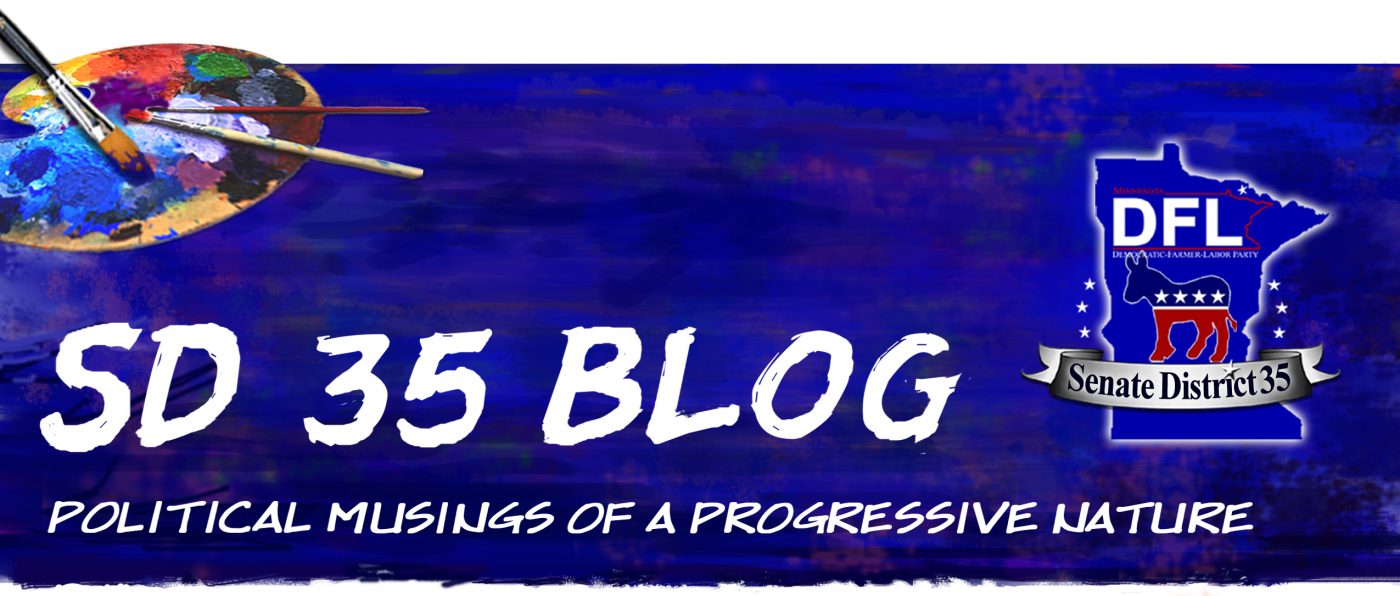 NOTE: The views expressed herein are not official positions of the Minnesota Democratic-Farmer-Labor Party (DFL) or DFL Senate District 35, they are the opinions of their respective authors alone.
"… Last night, NBC News complained that the day's impeachment hearings, featuring testimony from former Ukraine Ambassador William Taylor and diplomat George Kent, had been substantive but lacked "pizzazz," … " 
" … presidents have acquired vast new executive powers, sometimes called "the imperial presidency.'" 
Do we Democrats have enough of what it will take to make America safe for democracy, equality and decency again? 
Should cannabis be legalized across the board in Minnesota? Consider one woman's emotional story, a compelling argument in favor of legalization.
Is our Constitution being shredded? What were the true inspirations for our three branch system of government? A thought-provoking essay on the nature of our republic.

From KEYC News 12 Mankato, see what a new study by WalletHub reveals about the best states in America to raise a family. 
A Coal Mouse (otherwise known as a Sparrow), and a Dove in a fable about what it takes to make a difference. A thought for the New Year. Maybe all we need is just one more voice to make a difference. Make sure your voice is heard in 2018.
Unlike the mainstream stereotype of progressives, we don't believe that the top 1% is just being evil…