Do you want to find out if there are any other Democrats in your area? How to contact the Minnesota Democratic party in your area? You have found us! DFL Senate District 35 is the local unit of the Minnesota Democratic party for Anoka, Andover, Ramsey and Northern Coon Rapids!
Building thriving communities for tomorrow
by electing candidates with integrity today.
SD 35 Democrats work together for a better Minnesota motivated by these core values:


DFL – ENDORSED CANDIDATES FOR ANOKA, ANDOVER, COON RAPIDS, AND RAMSEY, MN
WHere is Minnesota senate district 35?
Anoka, Andover, Ramsey, and Northern Coon Rapids comprise Minnesota's 35th State Senate District. (Click on the map to enlarge)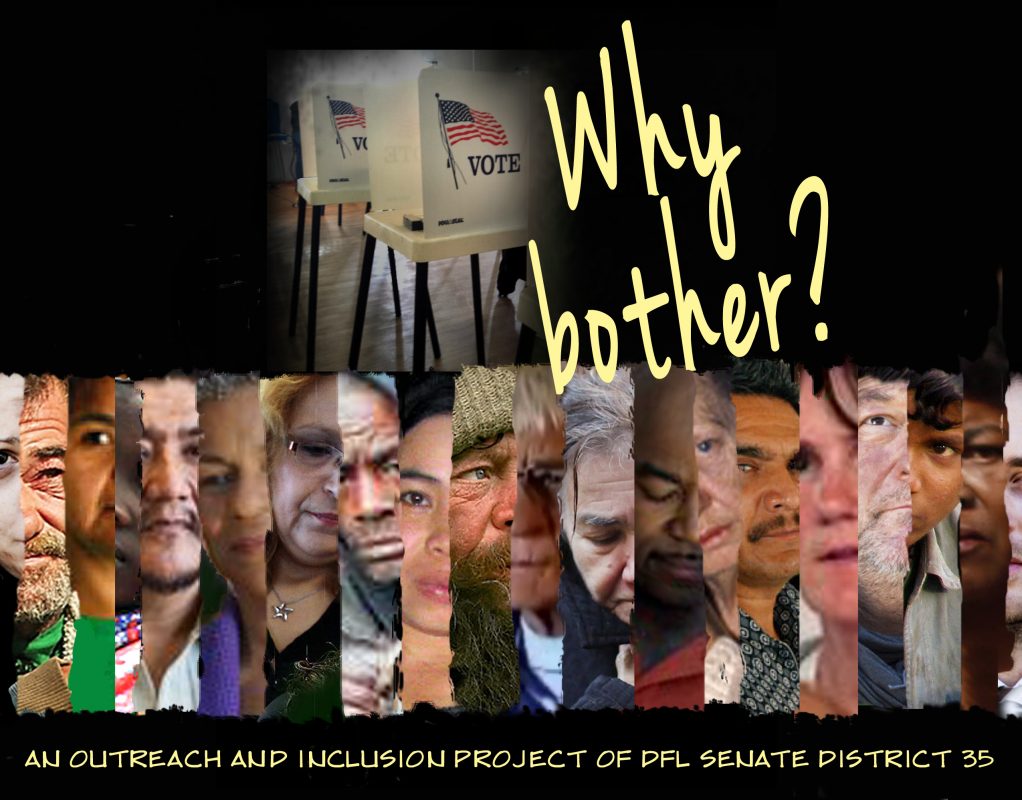 Research shows that people living in poverty – especially people of color – tend to vote less than those who do not live in poverty. Why should they bother? Would things be any different for them if they could be inspired to vote? See what some candidates in Senate District 35 and Congressional District 3 have to say about it in this revealing SD 35 Outreach project!
read more