SD35 Phone Banking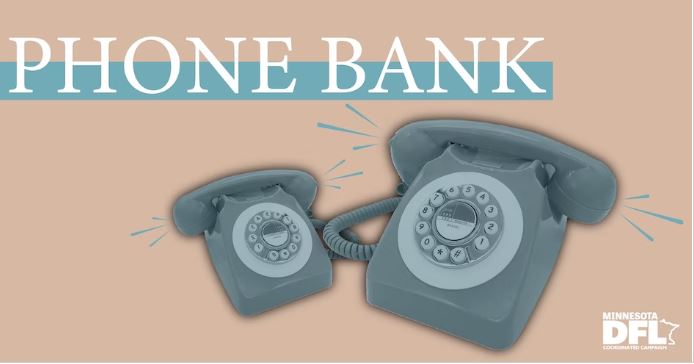 In this critical election year, we need to talk to as many voters as possible about the great DFL candidates running for office up and down the ballot. Will you help us talk to our SD35 neighbors?
If you have never phone banked before, we can train you and answer any questions you might have.
This event is in person with a virtual option. And finally, you never know when you might get fresh baked goods!
Dedicated parking spots
Accessible restrooms
Mainly flat ground
No stairs or steps
Dedicated seating
Wheelchair ramp
Have accessibility questions? Reply to your registration email to confirm your requirements or request more information.
Phone Banking will be held on Tuesdays at the times shown below.  Click HERE to sign up with a Phone Bank
6:30pm-8:30pm