SD35 Door Knocking
August 6, 2022

-

November 6, 2022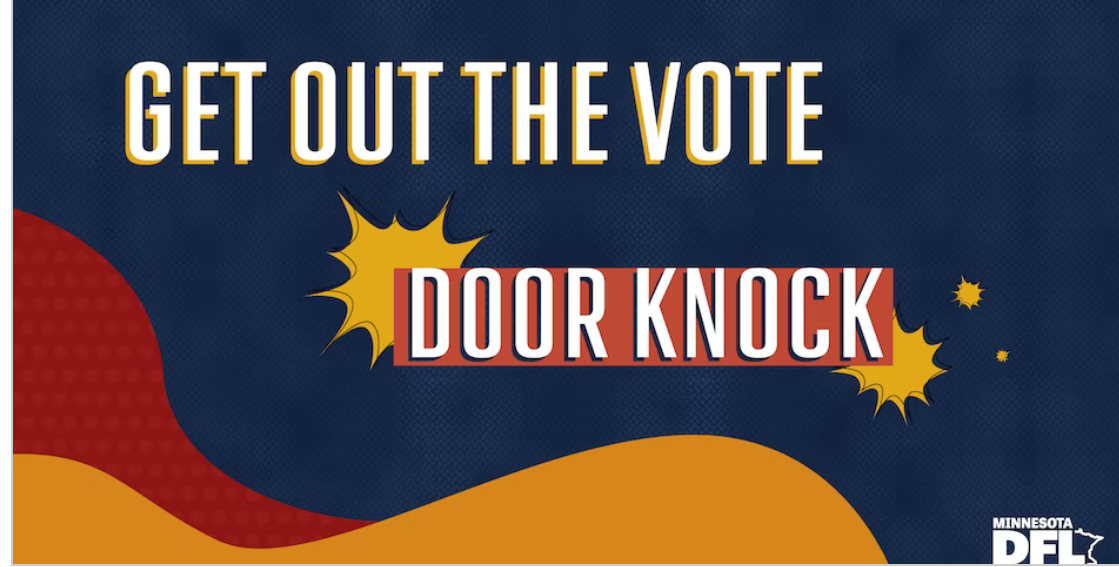 In this critical election year, we need to talk to as many voters as possible about the great DFL candidates running for office up and down the ballot. Will you help us talk to our SD35 neighbors?
If you are a door knocking novice, we can train you and match you with an experienced door knocker.
You never know when you might get some fresh baked goods. I hope to see you there!
Door Knocks will be held on Saturdays and Sundays at the times listed below.  Click HERE to sign up!
Sat: 11:00am-1:00pm
Sun: 1:00pm-3:00pm